These 12 essential apps will make quarantine bearble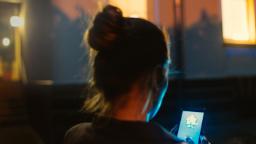 It's unclear how how long we'll be sequestered like this. We'll keep you busy with a cadre of new apps.
So massage that crick in your neck, put on your blue-light glasses and settle down with these digital offerings. They're instructive, entertaining and nice to scroll through before taking your third nap of the day. Almost all of them are free to download, too, but offer optional in-app purchases, if you're willing.
Those activities are categorized by feelings like compassion, grief, and equanimity, and they're short enough to hold your attention but substantial enough to stave off anxiety. Let them wash over you like a wave of calm.
For gaming
Playing with friends: Heads Up! on Houseparty
You may be familiar with Heads Up! (the Ellen DeGeneres-backed game that's kind of like a reverse charades), and you may be familiar with Houseparty (the video calling app that mashes all your friends together on one screen). Here's how to combine the two since we can't be with friends in person.
Playing solo: The Sims Mobile
For learning
EdX
Think of a topic, any topic — they probably have a class for that, offered by one of more than 100 universities. You won't earn a degree, but you will earn bragging rights for furthering your education while isolating.
Duolingo
It's structured like a game in that it's image-heavy, fast-paced and it incentivizes you to keep going with ultimately inconsequential but briefly exciting rewards.
There are 35 languages to try, including fictional tongues like "Star Trek's" Klingon and "Game of Thrones'" High Valyrian. Emerge from isolation a learned polyglot.
For cooking
Project Foodie: Guided Cooking
For socializing
Nextdoor
For working out
Aaptiv
Peloton
Runkeeper
For staying healthy & in-the-know
Apple's Covid-19 app
For silly, escapist fun
TikTok
If you missed the boat on our dearly departed Vine, get on board with this bite-sized video platform. If dancing lipsyncers aren't for you, filter them out — they're not the only ones using the app.