Cute turtlenecks under $50 | CNN Underscored
(CNN) —  
It's officially fall. And time to welcome back one of fall's official uniform elements: the turtleneck. Like the white T-shirt in summer, a turtleneck in any color of the rainbow and more — under a blazer, as a layering piece for warmth or proudly standing on its own — is a staple we can't seem to get enough of. Simple and comfortable, it makes both an obligatory Zoom call or a walk in the park with a friend a little bit more polished. Start scrolling for our favorite options for $50 or less.
Made from 100% organic cotton, this turtleneck comes in four neutral fall colors.
This turtleneck is equally great as a thermal ski layer or a weekday workhorse.
Ribbing gives this one a bit more stretch — translating to extra comfort.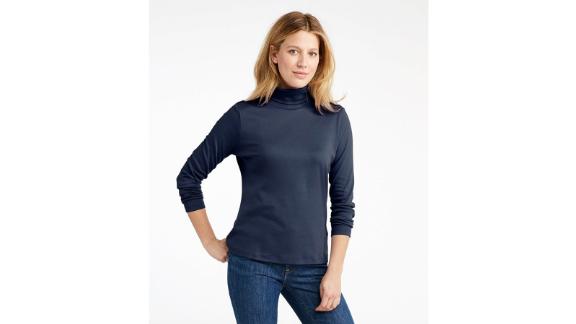 Available in 13 colors, this will become your eternal winterwear.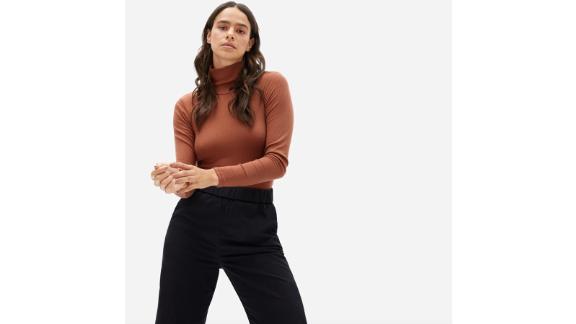 There's something wonderfully '80s dancer about this.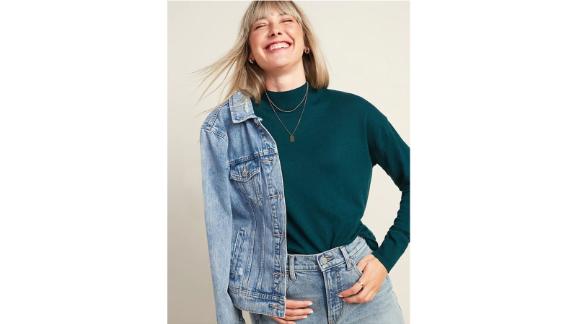 This mock version is a throw-on-over-everything-and-look-great piece.
This turtleneck's named the Tissue, and yes, that's right, it's that thin and airy.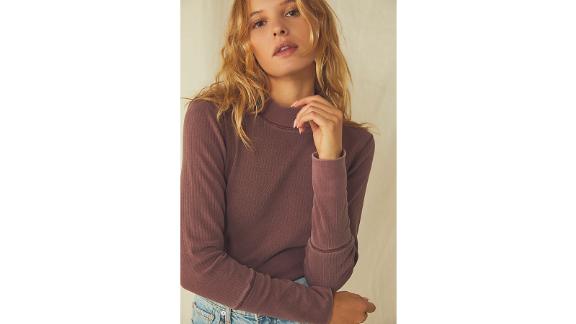 Technically a mock, this turtleneck comes in 13 colors, with lined sleeves, and is about as versatile a piece as you'll find.
More traditionally a performance piece, the Lands' End technical fabric called Thermaskin is said to absorb moisture and wick away perspiration, both key to keeping you warmer in winter.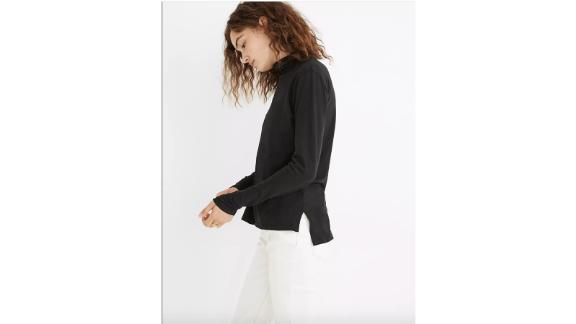 Like most of its pieces, this Madewell sweater hugs your curves in just the right way.
The elastic finish makes this look more expensive than it is.
This has loads of 5-star reviews, and it's a bargain to boot.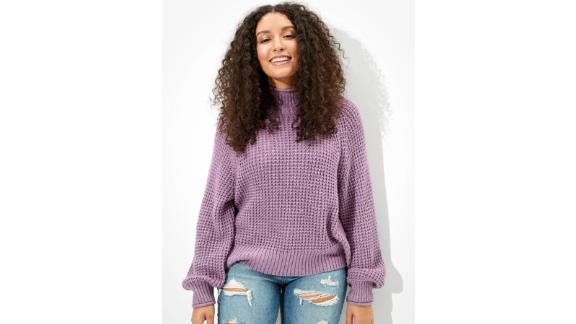 This turtleneck may fall more into the oversize waffle-knit sweater lane, but we're claiming it as a turtleneck because it has mock in the name, and because we love it that much.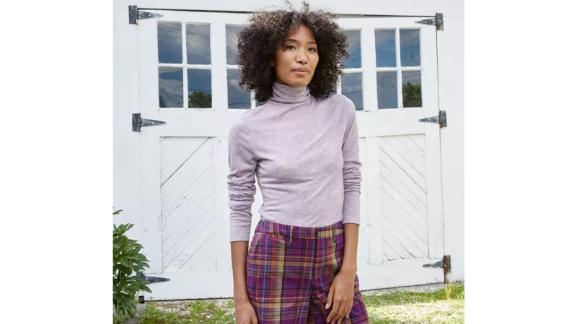 Go ahead and order a few of these at a time, then put them in regular rotation this season.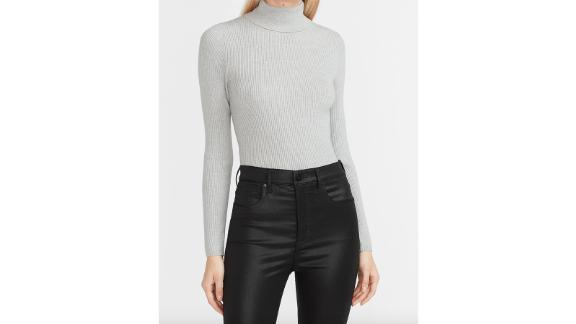 This turtleneck fits like a second skin.
One happy customer called this material "dreamy" in a review. Isn't that how all tops should feel?
Sleek and simple with a little bit of ribbing — and the price is right.