Coronavirus live updates: Cases top 1.2 million globally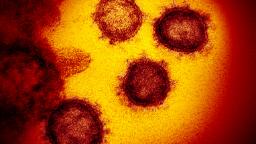 If you're just joining us now, here's what has happened since our last catch-up.
US edges towards grim milestone: At least 9,648 people have died in the U.S. from coronavirus, according to Johns Hopkins University's tally of cases. The country has at least 337,646 cases of coronavirus. 
The totals include cases from all 50 states, the District of Columbia and other U.S. territories, as well as all repatriated cases.
President Trump backs unproven treatments: President Donald Trump on Sunday again doubled down on an unproven therapy for the novel coronavirus: hydroxychloroquine.
Without citing evidence, he said it's a "great" and "powerful" anti-malaria drug "and there are signs that it works on this, some very strong signs."
Japan will declare state of emergency: Japanese Prime Minister Shinzo Abe will declare a state of emergency on Tuesday, lasting for approximately one month. The news comes after 378 new cases and three more deaths in Japan were announced Sunday. 
Spain coronavirus outbreak slows down further: The coronavirus outbreak in Spain continues to slow down, with Health Ministry figures showing 637 have died from Covid-19 in the past 24 hours, bringing the total to 13,055 deaths. That represents a rise of 5.1% on Sunday's numbers, the lowest daily rise, percentage-wise, since early March.