A man shot and killed 5 people in Milwaukee, police say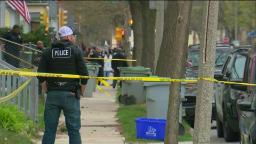 Officers responded to the home after receiving a call around 10:30 a.m., Morales said. They discovered five people dead.
The victims — aged 14 to 41 — were all known to the man who called 911, according to Morales.
"This is a very tragic event," Morales said.
A weapon was recovered at the scene and it is believed that the shooter acted alone, Morales said.
It is unclear what led up to the deadly shooting and an investigation is ongoing.